About
A film about urban farming in America
A documentary film that examines the role of urban farming in America and asks how much power it has to revitalize our cities and change the way we eat
In their search for answers, filmmakers Dan Susman and Andrew Monbouquette take a road trip and meet the men and women who are challenging the way this country grows and distributes its food, one vacant city lot, rooftop garden, and backyard chicken coop at a time.
Join them as they discover that good food isn't the only crop these urban visionaries are harvesting. They're producing stronger and more vibrant communities, too.
Host-a-screening this Spring to kickoff the growing season or to energize the next event at your farm, garden, or school!
Awards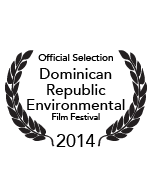 The Team
Dan Susman
Director/Producer
Dan's passion for city farming originated when he worked on an urban farm in Portland, OR. Ever since he has been dreaming of how to bring it back to his community and to people across the nation. One short documentary he made, Landmark, examined the social and political issues around developing a piece of land in his community.
Andrew Monbouquette
Director of Photography / Producer
Andrew earned his degree in Rhetoric & Media studies from Willamette University, where the motto was "Not unto ourselves alone are we born." For him, making this film is about serving his fellow Americans by helping to ensure that everyone has access to fresh, healthy food. In addition to being a lifelong cinephile, Andrew has worked on several short films throughout college and high school.
Joel St. Julien
Composer
Joel St. Julien is a composer, musician, and songwriter from San Francisco. Joel is able to adapt his musical style for each project he works on and has shown off this skill in the score for Growing Cities. The score includes everything from down home bluegrass to more urban beats and makes you feel like you're in the back seat with Dan & Andrew. To sample some music from the film visit his website.
Brent Lubbert
Co-producer/Production Manager
Brent has been a part of the Omaha film community through his work on short films, radio documentaries, and working at Omaha's non-profit independent cinema, Film Streams. Brent also farms with Big Muddy Urban Farm in Omaha.
Dana Altman
Producer
Dana is the founder and director of North Sea Films. Over the past 23 years he has produced seven feature films, three network television specials, and seven documentaries. Some of his work includes Lovely, Still (Toronto International, Chicago), America's Marine Aviators (GI Film Fest), and Sick Birds Die Easy (Hotdocs, Poland). A veteran independent filmmaker, Dana joined the team to ensure the film reaches and resonates with a wide audience.
Alexandru Moscu
Editor
Alex is a Peabody award-winning editor who has worked in the film and television industry for over 30 years. He edited countless documentaries for PBS, including episodes of American Experience such as 72 Days Around The World, Monkey Trial, Oregon Trail, and many others. He knows how to tell a story and mesmerize an audience, often saying the best editing 'is the kind you don't notice at all.'
Press
Our press kit, including digital stills, poster, and director statement can be found here. See below for past articles:
4/5/14 "GROWING CITIES will make urban farming your new obsession"
3/7/14 "...the film offers plenty of new ideas to chew on and inspiration to act on!"
5/15/12 "...an urban farming adventure!"
8/30/13 "The most inspiring food film we've ever seen!"
4/11/14 "...discover how urban farming cross-pollinates immigration, employment, education, and public health!"
3/01/14 "A fun and lighthearted film..."